Contract Review and Drafting
Schaumburg Business Contracts Lawyer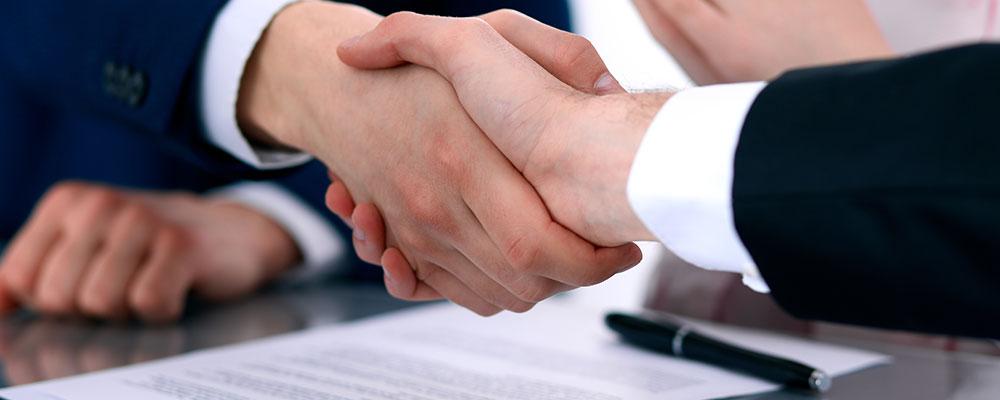 Rolling Meadows Attorney to Draft and Review Contracts
Businesses run on contracts, defined as legally enforceable agreements between two parties. As a small business owner, you see a variety of contracts on a daily basis and often have a need for a new type of contract.
Because managing your costs is a critical part of your success, you may be tempted to borrow a contract format from another business or use a free template that you find online. Be forewarned, however, that these approaches can prove to be a poor value.
Every business is different, and every business owner has their own unique needs. The small details matter. Having your own local business attorney draft and review contracts for you can prove to be a far better value in the end. A well-written contract is the key to avoiding many business disputes, claims for damages, and threats of lawsuits.
At Village Law Offices LLC, we can help you head off many legal problems with our comprehensive contract drafting and review services. Attorney Edward D. Siebert is an accomplished legal professional with more than a decade of experience in writing, reviewing, and negotiating contract terms. Furthermore, having extensive experience with civil litigation, he has seen firsthand how major disputes can arise out of contract flaws and ambiguities. You can rely on attorney Siebert to give his personal attention and dedicated effort to your small business's legal matters.
Contract Law Services for Local Business Owners
Village Law Offices provides a full range of contract services for small business owners, including:
Drafting new contracts
Reviewing contracts that business partners want you to sign
Negotiating changes to contract terms
Advising you on breach of contract disputes
Types of Contracts That Small Businesses Need
Attorney Siebert is well qualified to assist you with virtually any type of small business contract, including agreements involving:
Employment

Offer of employment letters
Employee separation/termination
Confidentiality and nondisclosure
Company policies regarding employee behavior
Independent contractors or freelancers

Customers

Purchase agreements
Liability waivers or releases
Services agreements
Invoices

Suppliers

Purchase agreements
Ongoing service contracts, e.g., for building maintenance or IT support
Statements of work
Confidentiality / nondisclosure agreements
Non-solicitation agreements

Miscellaneous

Partnership agreements
Joint venture agreements
Ownership of intellectual property
Licensing
Leases
Business Contracts Lawyer Serving the Villages of Schaumburg, Arlington Heights, and Mt. Prospect
Village Law Offices LLC offers you the personal service of a local attorney who knows your community. From his Schaumburg office, attorney Edward D. Siebert serves individuals and families in the northwestern suburbs of Cook County and DuPage County, including the villages of Schaumburg, Arlington Heights, Elk Grove Village, Hoffman Estates, Itasca, Mount Prospect, Palatine, and Roselle and the city of Rolling Meadows. Contact attorney Siebert at 847-656-3600 for a free consultation in most cases.