Schaumburg Estate Planning Lawyer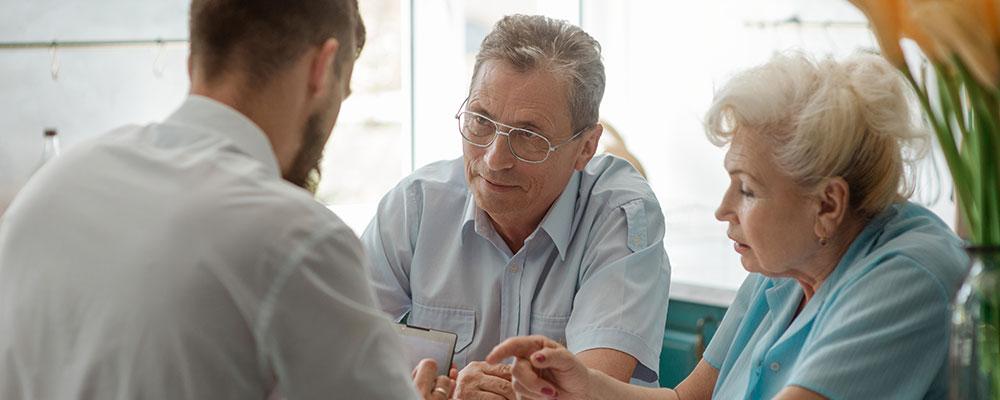 Wills and Trusts Attorney Serving Arlington Heights and Mt. Prospect
Do you think of estate planning as something people only do in their 60s or 70s? In fact, there are many times in your life when you should think about estate planning:
When you turn 18

and need to name someone to handle your financial and healthcare decisions in the event that you become incapacitated.

When you marry and need to consider how you want your premarital assets handled in the event of your death or divorce.
When you have a child and need to name a legal guardian for them in the event of your death or incapacitation.
When you have accumulated a sizable asset base, perhaps including a family summer home or a business, and you need to designate how those assets will transition to your heirs.
When you have grandchildren and you want to provide for their education or leave them a specific inheritance.
When you or your spouse require long-term residential care and you need to make your assets stretch as far as possible.
At Village Law Offices LLC, we understand that just meeting the demands of daily life can be hard enough. Why worry about future events that may never happen? But take a step back. If tragedy strikes, you do not want to compound it by leaving your family in a state of chaos. Spending a couple of hours to document your wishes will be well worth your time.
When you bring your legal needs to Village Law Offices, you will receive the personal attention of attorney Edward D. Siebert, who has practiced law in the northwestern suburbs of Chicago for over a decade.
You will benefit from attorney Siebert's breadth of experience that includes litigation, jury trials, and appeals up to the Illinois Supreme Court. When he writes a will, trust, or other estate planning documents, he knows how to structure them to cover all contingencies to keep you out of court. He has prepared estate plans to meet the needs of a wide range of individuals, couples, and families including small business owners and people with disabilities.
Estate Planning Services for Hoffman Estates and Elk Grove Village
Village Law Offices can help you with all of your estate planning needs including:
Estate Planning Lawyer Serving the Villages of Schaumburg, Arlington Heights, and Mt. Prospect
Village Law Offices LLC offers you the personal service of a local attorney who knows your community. From his Schaumburg office, attorney Edward D. Siebert serves individuals and families in the northwestern suburbs of Cook County and DuPage County, including the villages of Schaumburg, Arlington Heights, Elk Grove Village, Hoffman Estates, Itasca, Mount Prospect, Palatine, and Roselle and the city of Rolling Meadows. Contact attorney Siebert at 847-656-3600 for a free consultation in most cases.