Schaumburg Trusts Lawyer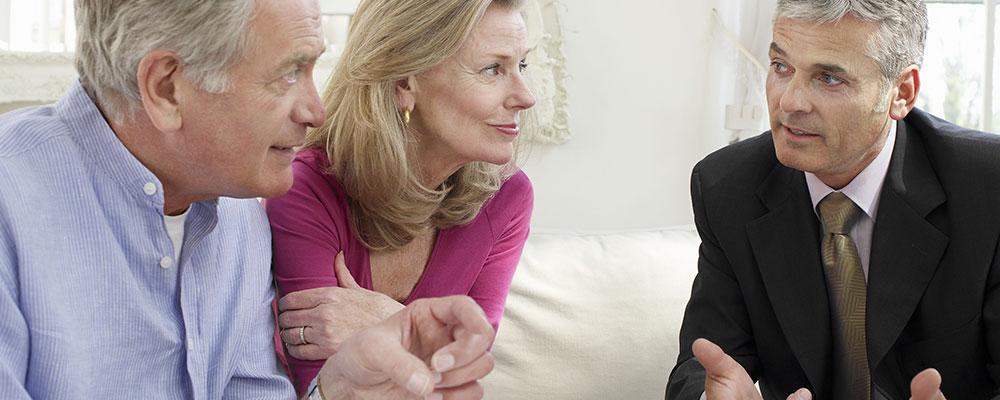 Mt. Prospect Attorney Explains Living Trusts and Special Needs Trusts
Many people wonder whether a will or a trust is the better way to handle the distribution of their assets upon their death. You may find a trust desirable because the trust administrator will be able to distribute assets without going through the probate court process, which can be both lengthy and costly. A will, which must be processed through probate court, is necessary if you need to name guardians for minor children or wish to establish a trust for your heirs only after your death.
At Village Law Offices LLC, we understand that setting up a trust may seem like a great deal of effort and expense upfront but it does provide many benefits in the long term. We have the comprehensive knowledge and experience necessary to give you reliable advice and recommendations on both trust creation and trust administration.
You will receive the personal attention of attorney Edward D. Siebert, who has focused his legal practice on matters of estate planning, elder law, wills, and trusts for over a decade. Born, raised, and educated in Illinois, Mr. Siebert is a lawyer you will find approachable and quick to answer your questions in a down-to-earth manner. He has helped people in a variety of unusual situations set up trusts to meet their specific needs, such as trusts for disabled children, elderly parents, or remarried people with children from a prior marriage.
Types of Trusts
Village Law Offices can help you set up any type of trust, including:
A revocable living trust

. You, the

grantor

, make the trust the legal owner of your assets. You remain the

trustee

, or manager, of the trust account and all of the assets within it during your lifetime. If you become incapacitated, your named

successor trustee

will take over the management of the trust. Upon your death, your successor trustee will pay your final bills, file your final tax return, and distribute your assets to the

beneficiaries

you designated in the trust document. It is relatively easy to amend your trust to change your beneficiaries and successor trustee as needed over time.

A QTIP trust. A Qualified Terminable Interest Property trust can be useful when a person has had multiple marriages. A QTIP trust allows the grantor to provide for a surviving spouse but still control the distribution of the trust after that spouse's death. For example, a QTIP trust may allow a surviving spouse to keep living in the family home and receive income from the trust during their lifetime while the grantor's children will inherit the principal of the trust.
A minor's trust. This trust transfers assets to a child immediately but designates someone to manage the assets until the child reaches the age you specify, at which time they assume full control of the assets.
A spendthrift trust. If you want to protect assets from a beneficiary whom you do not trust to use the money wisely, perhaps due to a gambling or drug addiction, and you also want to ensure that creditors cannot seize these assets, you can set up a spendthrift trust. An independent trustee will manage the assets and provide funds to the beneficiary according to the terms you define, such as a monthly stipend or payment of the person's rent and other specific bills.
A special needs trust. These trusts are set up to provide for an elderly or disabled person while retaining, as far as possible, their eligibility for need-based government benefits such as Supplemental Security Income (different from Social Security retirement benefits and Social Security disability insurance) or Medicaid. Some varieties are the supplemental needs trust and the irrevocable income-only trust, also known as a Medicaid trust.
Trusts Lawyer Serving the Villages of Schaumburg, Arlington Heights, and Mt. Prospect
Village Law Offices LLC offers you the personal service of a local attorney who knows your community. From his Schaumburg office, attorney Edward D. Siebert serves individuals and families in the northwestern suburbs of Cook County and DuPage County, including the villages of Schaumburg, Arlington Heights, Elk Grove Village, Hoffman Estates, Itasca, Mount Prospect, Palatine, and Roselle and the city of Rolling Meadows. Contact attorney Siebert at 847-656-3600 for a free consultation in most cases.