Traffic Violation Defense
Schaumburg Traffic Ticket Defense Lawyer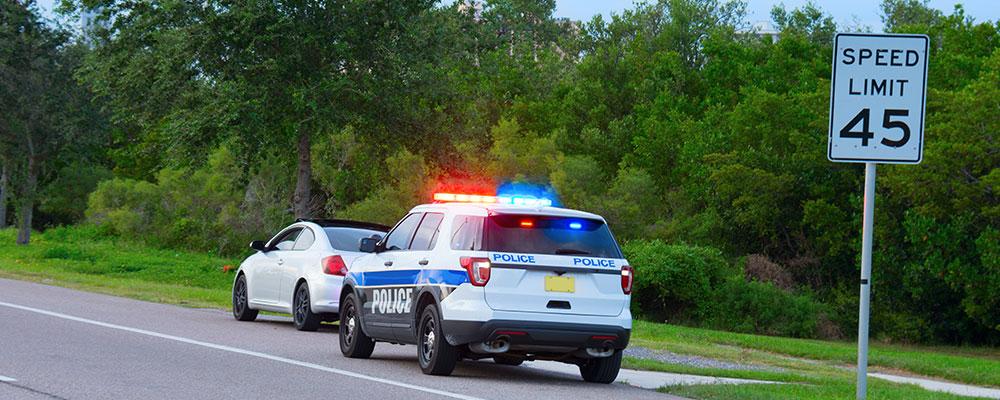 Rolling Meadows Attorney Handling Speeding Tickets and Other Moving Violations
When do you need a lawyer to defend you on a moving violation ticket? Some common situations include:
When you already have two moving violation convictions on your record and have just gotten your third ticket within 12 months. If you are convicted of three moving violations within 12 months, the Illinois Secretary of State can suspend your driver's license.
If you requested a court date (trial) because you believe you are not guilty and want to challenge the ticket in court.
Your ticket says you must appear in court. Any time you have to appear in front of a judge, it is always advisable to have a lawyer.
When you were issued a ticket in relation to an accident in which you were at fault.
If driving is a requirement for your job, and traffic violations could put your job in jeopardy.
At Village Law Offices LLC, we understand that driving is an essential part of suburban life for most people. If you need to fight a traffic ticket in the northwest suburbs, we can help. We will examine the circumstances of your ticket and advise you of your options, which may include having us negotiate on your behalf for a reduction or dismissal of the charge.
When you bring your case to Village Law Offices, you will receive the personal attention of attorney Edward D. Siebert. Born, raised, and educated in Illinois, he has practiced law in the northwestern suburbs of Cook County for over a decade. You can rely on his experience for sound counsel.
Ticket Defense in Rolling Meadows Traffic Court
Village Law Offices can defend you against moving violations including:
Speeding.
Running a stop sign or disobeying a stoplight.
Lane misuse, such as weaving or veering across marked lanes.
Failure to slow down to avoid an accident.
Passing a school bus.
Using a handheld electronic communication device while driving.
How often can I get court supervision for a traffic ticket in Cook County, Illinois?
For the first moving violation in 12 months, you can request court supervision just by marking a box on your ticket and mailing it in with the necessary payment. You will have to complete traffic school either online or in a classroom. As long as you do not get another ticket within the four-month supervision period, the charge will be dismissed and no conviction will appear on your driving record. However, if you do not complete traffic school as directed or if the court is notified of a new violation during your supervision period, a conviction can go on your record.
For a second moving violation in 12 months, Cook County requires you to attend traffic school in a classroom in order to receive court supervision. Other Illinois counties may allow you to request traffic school just once in 12 months and require you to appear in court to request supervision.
For a third moving violation in 12 months, you are not eligible for traffic school and court supervision; a conviction will go on your driving record unless you are able to successfully fight the ticket.
Traffic Ticket Defense Lawyer Serving the Villages of Schaumburg, Arlington Heights, and Mt. Prospect
Village Law Offices LLC offers you the personal service of a local attorney who knows your community. From his Schaumburg office, attorney Edward D. Siebert serves individuals and families in the northwestern suburbs of Cook County and DuPage County, including the villages of Schaumburg, Arlington Heights, Elk Grove Village, Hoffman Estates, Itasca, Mount Prospect, Palatine, and Roselle and the city of Rolling Meadows. Contact attorney Siebert at 847-656-3600 for a free consultation in most cases.