Schaumburg Guardianships Lawyer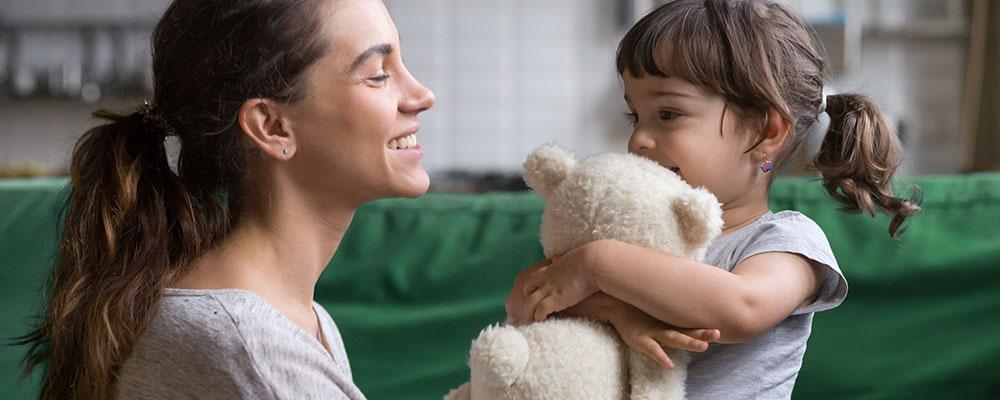 Rolling Meadows Attorney Explains How to Obtain Guardianship of an Incapacitated Adult
Guardianship can be one of the most difficult aspects of estate planning because it involves an emotion-laden shifting of responsibilities.
For parents of young children

, you are determining who will care for your child if both parents die or become incapacitated before the child reaches age 18.

If you are related to a child with deceased or unfit parents, you may be called to become the legal guardian of the child.
If you are dealing with an incapacitated adult, such as a parent with Alzheimer's or a child with severe disabilities who has just turned 18, it means going to court to have your loved one declared incompetent, sometimes against their will.
At Village Law Offices LLC, we understand how difficult it can be to make decisions about guardianship, whether for a child or an adult. You are either committing yourself or asking another person to commit to a substantial responsibility. We will help you take the necessary legal actions to protect the welfare of your loved ones and guide you through what can sometimes be a thorny process.
At our office, you will not be handed off from one associate to another. You will receive the personal attention of attorney Edward D. Siebert, who has more than a decade of experience in family law and estate planning. You can rely on attorney Siebert to handle your guardianship and other legal matters with discretion and compassion.
Adult Guardianship Laws and Procedures in Illinois
Basic facts about guardianship. When an Illinois court is asked to appoint a guardian, or decision-maker, for an adult, the court will first need to understand the exact nature of the protected adult's disability. The court will generally be biased toward putting the fewest restrictions on the disabled adult's rights. The court may award a limited guardianship that allows the guardian to make decisions for the protected adult only in one or more of these specified areas: healthcare, financial, place of residence, support services, and education. A full, or plenary, guardianship gives the guardian to make all decisions on behalf of the protected adult. One guardian is typical, but in some circumstances, co-guardians can be named. Separate people may be named as guardian of the person, who will make decisions about the protected person's medical and daily physical care, and as guardian of the estate, who will oversee all financial affairs.
Children with disabilities. When a person turns 18, they are assumed to have the ability and the right to make their own medical, financial, and other decisions on their own. Even parents who have cared for a disabled child since birth lose their legal authority to make decisions for that child when the child turns 18. Parents must then go to court and ask to be appointed as their child's guardians. Because the legal process can take two to three months to complete, parents are encouraged to start the process before the child turns 18, even though the process cannot be officially completed until after the child turns 18.
People who become disabled as adults or due to age-related conditions. When an elderly person can no longer make responsible decisions about their physical care and/or finances, you can petition the court to appoint a guardian to protect that person.
Termination or amendment of guardianship. When an adult's inability to make their own decisions proves to be temporary, perhaps due to a brain injury or drug addiction from which recovery is possible, a new court hearing can be requested to review the case and either amend or terminate the guardianship.
Legal Guardianship Services in Hoffman Estates and Elk Grove Village
Village Law Offices can help you with all matters of legal guardianship including:
Designing your will

, which is the legal document in which you can name your preferred guardians for underage children in the event of your death or disability.

Explaining what is necessary to become the legal guardian for a child or adult as well as the attendant responsibilities.
Helping you gather the necessary documents to prove that an adult needs a guardian.
Filing the court petition for guardianship and assisting with court hearings.
Helping you file the court-required annual guardian's report.
Creating a trust to provide long-term financial support for a disabled child.
Guardianship Lawyer Serving the Villages of Schaumburg, Arlington Heights, and Mt. Prospect
Village Law Offices LLC offers you the personal service of a local attorney who knows your community. From his Schaumburg office, attorney Edward D. Siebert serves individuals and families in the northwestern suburbs of Cook County and DuPage County, including the villages of Schaumburg, Arlington Heights, Elk Grove Village, Hoffman Estates, Itasca, Mount Prospect, Palatine, and Roselle and the city of Rolling Meadows. Contact attorney Siebert at 847-656-3600 for a free consultation in most cases.