Schaumburg Wills Lawyer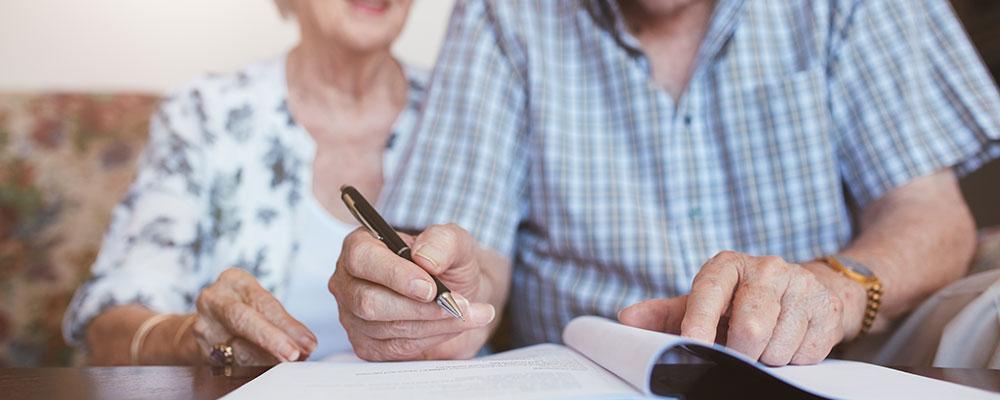 Attorney to Write Your Last Will and Testament in Arlington Heights and Mt. Prospect
Do you need a will? Many people think they do not need a will without understanding the consequences of not having a will in the event of their death. If any of the following statements are true for you, you really should have a will:
You have minor children.
You have assets that you want to leave to specific people or charities. Keep in mind that while you may not have many assets now, you may in the future.
You have both a spouse and children. If you die without a will, your spouse will receive just half of your property upon your death, and your children (natural or adopted children of all ages) will divide the other half.
You have heirs not competent to manage money. Your will can specify that certain assets should be placed in some type of trust upon your death to provide for the needs of a minor, disabled, or untrustworthy heirs.
At Village Law Offices LLC, we understand that it may feel uncomfortable to talk about the private details of your family and finances with a stranger. Another way to think about it, though, is as a mature and responsible act of stewardship. Your loved ones will benefit from your thoughtful planning.
Whether you are in your 20s or 70s, single or married, with children or without, with many assets or few, we can help you set up an appropriate will for your circumstances.
Attorney Edward D. Siebert will give you his personal attention. He has assisted clients with estate planning for more than a decade, so he has the in-depth knowledge needed to craft a tightly written will that covers all of your wishes. Having been born and raised in Illinois, attorney Siebert shares your Midwestern values of honesty and hard work, so you will quickly feel at ease in working with him.
Attorney Siebert can also help you with a wide range of other estate planning and elder law needs including powers of attorney and adult guardianships. If a trust is appropriate for your situation, attorney Siebert can guide you through the process of setting up a trust and assist with trust administration.
Topics to Cover in Your Will
Village Law Offices will ensure that your will addresses all of your concerns in a comprehensive manner, including:
Specifying the distribution of your assets. It is important that your will cover various contingencies, including the possibility that the size of your estate could change substantially in the future and that the number and needs of your heirs could also change. Attorney Siebert will help you understand your various options for dividing your estate and the implications of decisions such as leaving some money to charity or disinheriting a specific relative.
Naming guardians for minor children under age 18. A will is the means by which you can name a legal guardian for your children in the event that both you and their other parent die before the children reach age 18. In the absence of a will specifying guardians that the court considers fit, the court will decide the fate of your children. Your children could end up in foster care or with a family member you would not have chosen. Your children could also be separated unless your will specifies that you want your children to stay together.
You can be very specific about your wishes, specifying several possible guardians in order of preference and with contingencies. For example, you might want your older brother and his wife to be co-guardians if they are still married and both are in good health, or if not, your younger sister would be the preferred guardian. You can even appoint a separate guardian of the person, who would oversee the child's physical care, and guardian of the estate, who would oversee financial matters.
Naming an executor for your estate. You can name a trusted family member or friend to be your executor, and you can specify how much the person should be paid for their work, usually a percentage of the estate's value. Because this fee will be considered taxable income, you may wish to instead leave the executor an additional bequest, which will be nontaxable to them. Alternatively, you can name a bank, trust company, lawyer, or accountant as executor, but keep in mind that their fee will likely be higher.
The executor of your estate will have many responsibilities, including:
Filing the will in probate court and following through with distribution of assets when approved by the court.
Making funeral and burial arrangements.
Notifying Social Security, insurance companies, banks, etc.
Paying outstanding debts.
Filing the final tax return.
Hiring necessary professionals such as a lawyer to assist with probate, property appraiser, real estate agent, and a tax accountant.
Wills Lawyer Serving the Villages of Schaumburg, Arlington Heights, and Mt. Prospect
Village Law Offices LLC offers you the personal service of a local attorney who knows your community. From his Schaumburg office, attorney Edward D. Siebert serves individuals and families in the northwestern suburbs of Cook County and DuPage County, including the villages of Schaumburg, Arlington Heights, Elk Grove Village, Hoffman Estates, Itasca, Mount Prospect, Palatine, and Roselle and the city of Rolling Meadows. Contact attorney Siebert at 847-656-3600 for a free consultation in most cases.