Schaumburg Estate Planning, Real Estate and Business Lawyer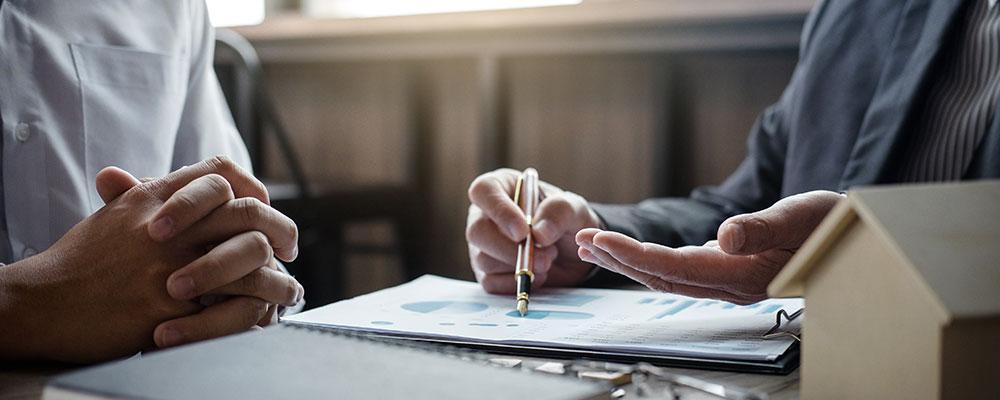 Home Closings and Contract Review Attorney Serving Rolling Meadows
The best time to seek advice from a lawyer is before you need a lawyer. In other words, timely legal advice can help you achieve your goals and, at the same time, avoid missteps that can lead to misunderstandings and costly litigation.
The greater your net worth, the greater your need for a lawyer who can advise you on matters of civil law such as estate planning, will and trust administration, home buying and selling, and running a small business. Obviously, you want someone with a comprehensive understanding of federal and state laws in those practice areas. But also, you want someone local who understands the county and municipal ordinances and regulations that often trip up homeowners and small business owners.
If your legal needs fall into those practices areas, Village Law Offices LLC may be the perfect fit for you. We provide the kind of personal service you expect from a neighborhood business: knowledgeable, responsive, and responsible.
At Village Law Offices, you will receive the personal attention of attorney Edward D. Siebert, who has over a decade of experience serving clients in the northwestern villages and suburbs of Cook County.
Estate Planning Practice Areas
Attorney Siebert understands that estate planning is not just about writing a legal document. It is a process that requires a special combination of legal, financial, and relationship skills to understand the legacy that you want to leave your heirs and to determine the best way to structure your estate to accomplish your goals. Whether your estate involves multiple pieces of real estate, a business, a family member with a disability, or children from more than one marriage, attorney Siebert has the intellect and creative problem-solving skills to develop a plan that will meet your unique needs.
Village Law Offices can help you with the following matters related to your estate plan:
Small Business and Contracts Law
If you own or are starting a small business, Village Law Offices can advise you on a wide range of issues such as:
Business formation and incorporation
Contract drafting and review, including customer, supplier, employee, and independent contractor agreements
Breach of contract disputes
Resolution of disputes involving zoning, inspections, and other government and regulatory matters
Collections and liens
Intellectual property protection
Residential Real Estate Services
Village Law Offices supports homeowners with residential real estate transactions and disputes including:
Traffic Ticket and Misdemeanor Defense
When a member of your family circle has a minor run-in with law enforcement, you will feel comfortable knowing that you can call the same attorney who has handled other personal business for you. Village Law Offices will defend clients on speeding tickets and similar infractions.
Lawyer Serving the Villages of Schaumburg, Arlington Heights, and Mt. Prospect
Village Law Offices LLC offers you the personal service of a local attorney who knows your community. From his Schaumburg office, attorney Edward D. Siebert serves individuals and families in the northwestern suburbs of Cook County and DuPage County, including the villages of Schaumburg, Arlington Heights, Elk Grove Village, Hoffman Estates, Itasca, Mount Prospect, Palatine, and Roselle and the city of Rolling Meadows. Contact attorney Siebert at 847-656-3600 for a free consultation in most cases.