Schaumburg Power of Attorney Lawyer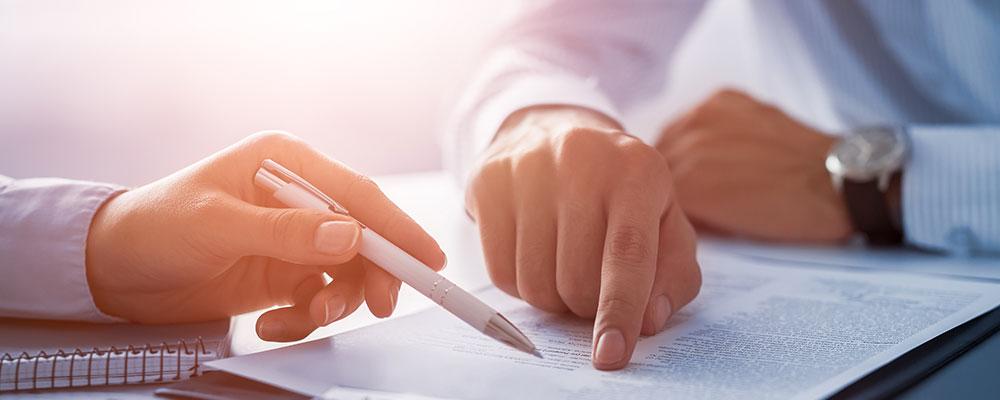 Rolling Meadows Attorney Explains Power of Attorney for Property and Healthcare
Does your family know what to do if you become incapacitated? For example, if you and your spouse are both gravely wounded in a car accident, have you designated someone to manage your financial affairs and ensure that you receive the medical care you need?
Does your family know your preferences about organ donation, end-of-life care, and use of extreme artificial measures to prolong life? If you have several close family members who may have differing opinions, have you designated one person that you completely trust to make decisions on your behalf?
You can address all of these questions just by having an attorney guide you through the process of preparing powers of attorney for property and healthcare.
At Village Law Offices LLC, we understand that the wording and meaning of many legal documents can be confusing. We also understand that you may be leery of giving someone else the power to access your bank accounts and medical records. Rest assured that we will carefully explain your options and the implications of the decisions you make with regard to your power of attorney documents.
At Village Law Offices, you will receive the one-on-one attention of principal attorney Edward D. Siebert. Attorney Siebert has over a decade of experience in estate planning, real estate, and contract law in Illinois. He will take the time to understand your unique needs and concerns and craft customized power of attorney documents that reflect your exact wishes.
Why Everyone Should Have Current Power of Attorney Documents
Power of attorney (POA) documents come into play if you become physically or mentally disabled, whether temporarily or permanently. With your POA documents in hand, your designated agent will have the legal authority to make decisions about all of your financial affairs and healthcare.
In the absence of power of attorney documents, a hospital or bank may require your family to go to court and have a legal guardian appointed to make critical decisions for you. By signing power of attorney documents while you are still competent, you ensure that important decisions will be made for you by someone you trust and in accordance with your documented wishes.
Power of Attorney for Property and for Healthcare
Village Law Offices will prepare customized power of attorney documents for you that are valid under Illinois law and that will be accepted in other states as well.
A Power of Attorney for Healthcare will address the following matters:
The name of your healthcare agent, that is, the person you want to make healthcare decisions on your behalf. This person will have full access to your medical records and the legal authority to make decisions regarding your personal care, medical treatment, hospitalization. This includes the right to require, withhold, or withdraw any type of medical treatment.
The names of successor healthcare agents, that is, a prioritized list of people you wish to serve as your healthcare agent if the first-named person is unable to take the role.
Your preferences regarding your healthcare during life, including instructions regarding specific types of treatment such as blood transfusion, amputation, artificial respiration, feeding tubes, etc.
Your wishes regarding your body after death, including organ donation, autopsy, and disposition of your remains.
A Power of Attorney for Healthcare is the only document you should need. It covers the topics that would be covered in a living will or another type of advanced healthcare directive.
A Power of Attorney for Property will address the following matters:
The name of your designated agent.
The names of successor agents, in priority order, if your first-named agent is unable to serve.
The specific types of financial transactions that your agent is authorized to conduct on your behalf, such as paying bills from your bank account, accessing your safety deposit box, selling real estate, selling investment securities, applying for Social Security and similar benefits, and filing income tax returns.
A power of attorney for property expires upon your death. At that point, the executor of your estate named in your will or the successor trustee named in your trust will take over. If you have placed your assets in a living trust and you are the current trustee, the trust document should name a successor trustee who is granted power of attorney to administer the trust upon your death or incapacitation.
Power of Attorney Lawyer Serving the Villages of Schaumburg, Arlington Heights, and Mt. Prospect
Village Law Offices LLC offers you the personal service of a local attorney who knows your community. From his Schaumburg office, attorney Edward D. Siebert serves individuals and families in the northwestern suburbs of Cook County and DuPage County, including the villages of Schaumburg, Arlington Heights, Elk Grove Village, Hoffman Estates, Itasca, Mount Prospect, Palatine, and Roselle and the city of Rolling Meadows. Contact attorney Siebert at 847-656-3600 for a free consultation in most cases.