Probate and Trust Administration and Litigation
Schaumburg Probate and Trust Administration Lawyer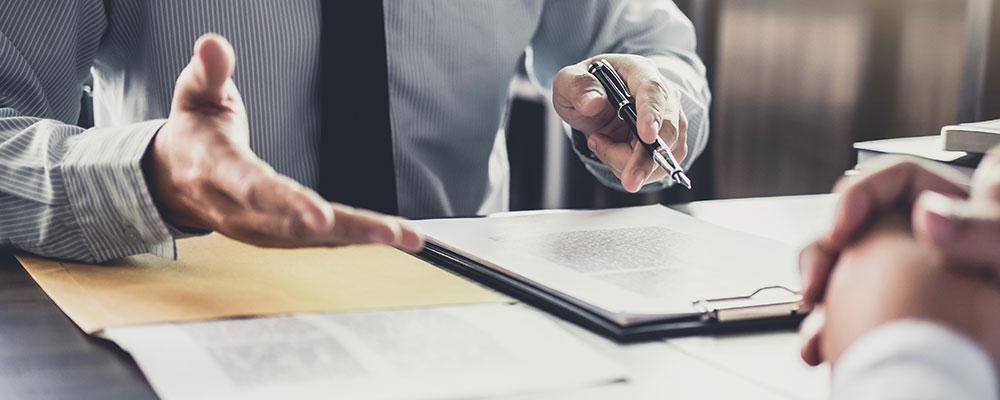 Attorney Handling Contested Wills and Trust Litigation in Rolling Meadows, Illinois
When a loved one passes on, you may find yourself responsible for the administration of their estate. This can quickly become overwhelming, as it involves not only complex legal and financial issues but also dealing with the emotions and expectations of family members.
Village Law Offices LLC can help you with all aspects of administering an estate. Attorney Edward D. Siebert has more than a decade of experience in estate planning, probate and trust administration, guardianships, and related litigation. You can rely on his in-depth understanding of the Illinois inheritance (755 ILCS 5/) and trust (706 ILCS 5/) laws to advise you regarding all details of estate administration and to help you avoid conflicts and missteps in the process.
Introduction to Estate Administration in Illinois
The first thing you need to determine is what instructions the deceased left behind, such as:
A will, which should name an executor who will be responsible for filing the will with the probate court in the county or judicial circuit where the deceased person resided. The executor is also responsible for settling the estate, which includes paying all outstanding debts and distributing the remaining assets to the designated heirs according to the terms of the will.
A trust, which should name a successor trustee who will be responsible for administering the terms of the trust.
Written instructions with regard to matters generally not covered in a will or trust, such as preferences regarding organ donation, funeral services, and burial.
If the deceased left no written instructions, they are considered to have died intestate. One of the heirs will need to ask the probate court to be appointed as the administrator of the estate. An estate administrator has essentially the same duties as an executor named in a will. Illinois statutes will dictate who inherits any non-probate assets that remain after all outstanding debts are paid.
Non-probate assets include:
Assets that transfer directly to a joint owner upon one's death without having to go through probate, such as jointly held checking accounts and real estate.
Assets that have a designated beneficiary, such as a life insurance policy, IRA, 401(k), or assets held by a revocable living trust.
In the case of a small estate with probate assets valued at less than $100,000, heirs may sidestep the formal probate court process by filing a small estate affidavit.
Probate and Trust Administration Services
Village Law Offices can help you with all of your estate administration needs, including:
Assisting estate executors and administrators with probate court filings, inventorying estate assets, paying bills, and finalizing distributions to beneficiaries.
Advising guardians of minors and people with disabilities with court-required reporting and asset management.
Supporting successor trustees with their duties under the trust agreement.
Estate Planning Lawyer Serving the Villages of Schaumburg, Arlington Heights, and Mt. Prospect
Village Law Offices LLC offers you the personal service of a local attorney who knows your community. From his Schaumburg office, attorney Edward D. Siebert serves individuals and families in the northwestern suburbs of Cook County and DuPage County, including the villages of Schaumburg, Arlington Heights, Elk Grove Village, Hoffman Estates, Itasca, Mount Prospect, Palatine, and Roselle and the city of Rolling Meadows. Contact attorney Siebert at 847-656-3600 for a free consultation in most cases.